CanAirIO World Map
Overview
In the looking for have a map of our fixed stations, we are working some possible solutions. Please if you know about infrastructure, web development and compatible topics, we need help with that.
Grafana World Map
For publish your station in this map, you need:
enable the internet connection in your CanAirIO Device from the app in the fixed station section in settings
then tag the location, press one time the Geohash switch.
enable the publication switch
validate if your device already is sending data (in the display the arrow icons will be enable each sample time).
After some seconds, you should see your station in the map.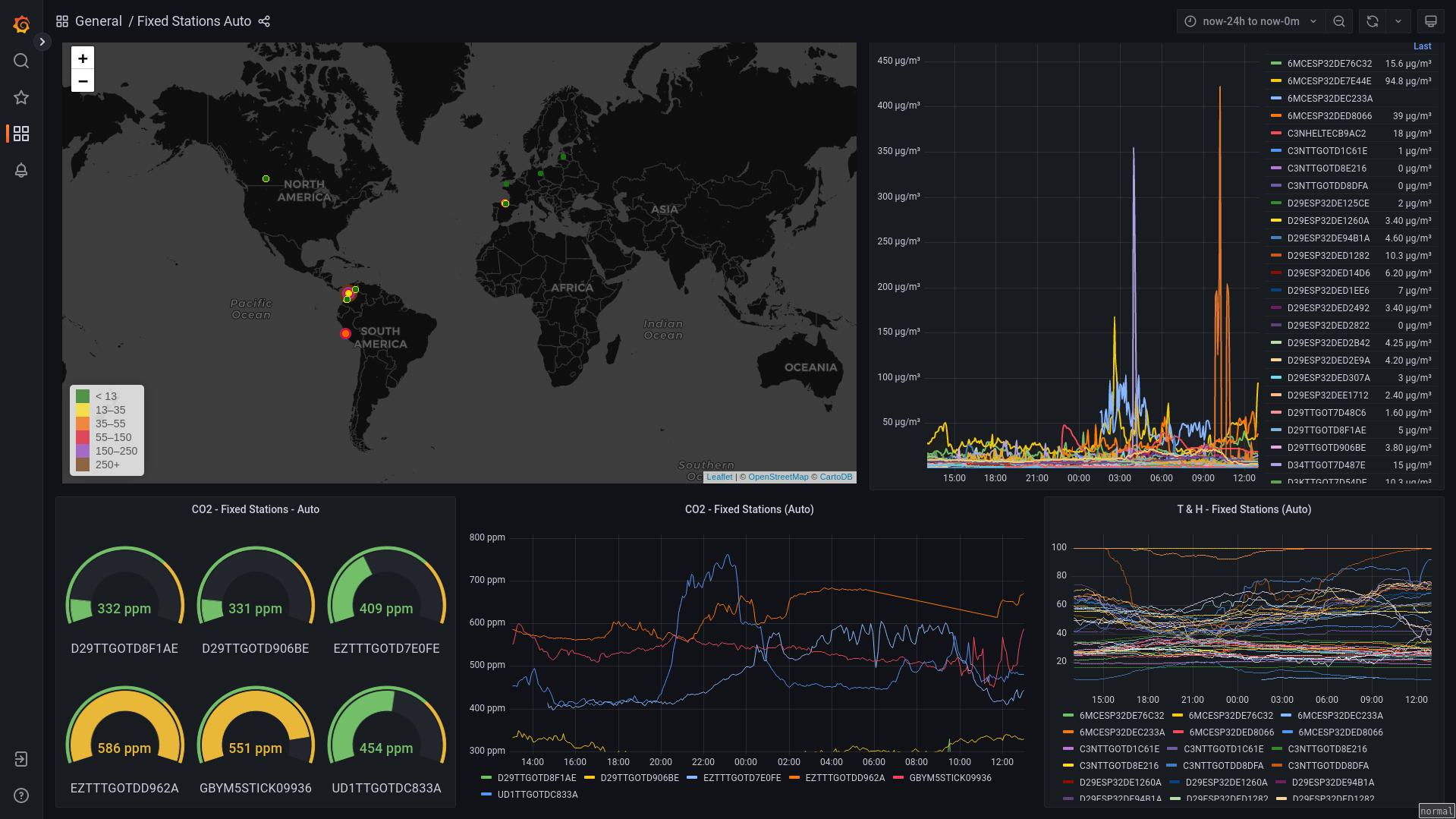 !! Working in progress !!
Daquina World Map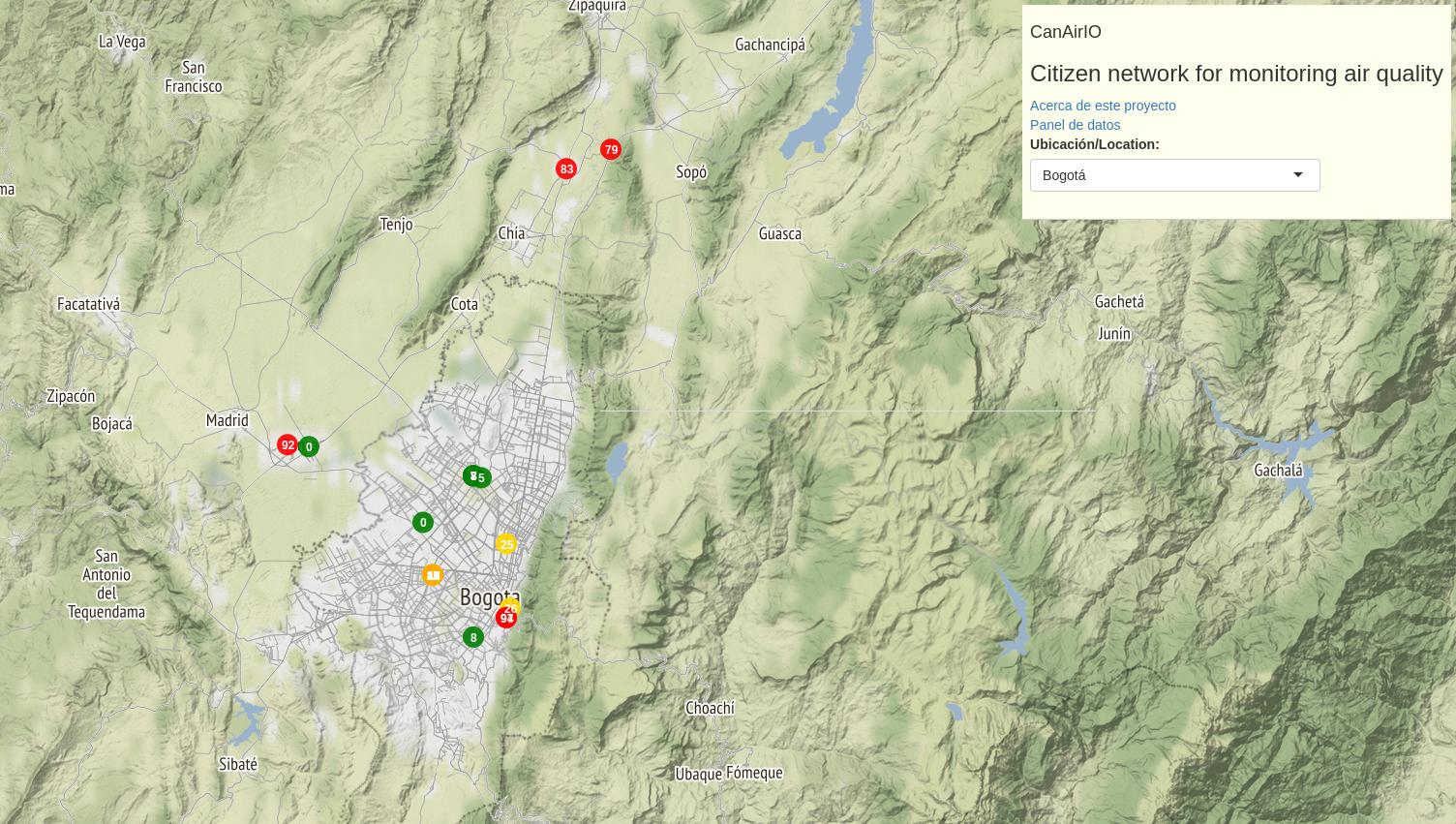 !! Working in progress !!